(Re)discovery Channel: turismo post-Covid e l'emersione del "terzo paesaggio"come destinazione turistica
Maria Luisa Fagiani

Università della Calabria
Keywords:
Tourism, covid, Italy, urbexers, landscape
Abstract
Summer 2020 has been marked by a series of massive changes in people's travelling and vacation habits as a consequence of SARS-CoV-2 pandemic: Italy's detached, "disconnected", "hidden" areas seem to be now on the map of tourist destinations . Not only "common people" but also many VIPs have "deserted" the usual routes and the "party circuits" to turn to more "peripherical" choices. "Peripheries" as tourist destinations are definitely a staple of summer 2020: new vacation trends are rising and, in this quest for the "safe periphery", an interest for the "third landscape" (Clément 2004) is clearly involved. The "third landscape" is an "unattended space" where biological diversity thrives, an "undetermined area", "the genetic resevoir of the planet, the space of the future", in the words of Clément himself.
The "third landscape" is, from this perspective, a complex territory that can be in many ways articulated as a tourist destination. One of the most conspicuous trends seems to be the rising curiosity for neglected spaces such as old castles, abandoned villas and churches, severed graveyards, forsaken leisure spaces such as discos, theatres and cinemas.The contemporary tourist is a bit like a postmodern explorer, following those teams of urban explorers (urbexers) that are more and more active all over the world.. Urbexers engage in exploring and recording abandoned places and buildings, not "structured" and "pinned" in mainstream touristic routes. The aim of this paper is to analyze these emerging forms of tourism and their potential developments in a dramatically altered, and constantly changing, world scenario.
Downloads
Download data is not yet available.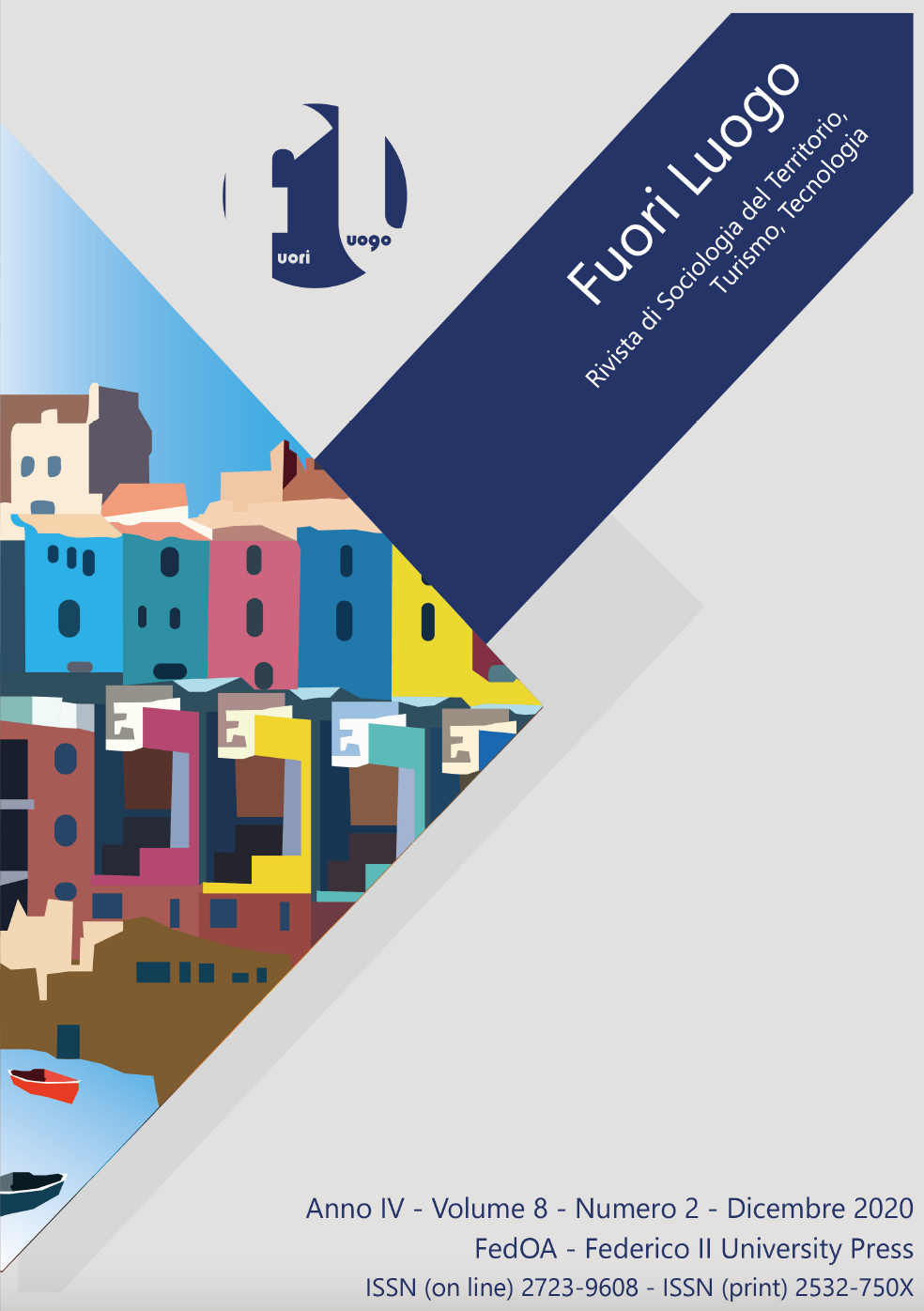 How to Cite
FagianiM. L. (2021). (Re)discovery Channel: turismo post-Covid e l'emersione del "terzo paesaggio"come destinazione turistica. Fuori Luogo. Rivista Di Sociologia Del Territorio, Turismo, Tecnologia, 8(2), 31-38. https://doi.org/10.6092/2723-9608/7264
Copyright (c) 2021 Maria Luisa Fagiani
This work is licensed under a Creative Commons Attribution 4.0 International License.