The Ecofeminist Response to Covid 19
Keywords:
Ecofeminism, Covid 19, Capitalism, Acrivism, Gender
Abstract
The Covid 19 pandemic has generated a plurality of reflections on the non-sustainability of neo-liberalism from an environmental, economic and social point of view. Many argue for the need of a radical change in the socio-economic paradigm in order to restore the compromised balance between humans and nature that, according to many scientists and researchers, has facilitated the spread of the virus. In this context, ecofeminist theories and practices (d'Eaubonne, 1974; Merchant, 2005; Radford Ruether, 2003, Shiva and Mies, 1993; Plumwood, 1993) focused on the construction of an alternative to the capitalist system in an ecologist and feminist perspective re-emerge with renewed strength.
This article explores how the different forms of ecofeminism, both at the level of theories and practices, have responded to the current crisis generated by the spread of the Covid 19 pandemic. After a first part on the origins and history of ecofeminism, the article analyses what interpretation ecofeminists give of the reasons for the outbreak of Covid 19 pandemic, the social contradictions highlighted by it, the recommended actions to overcome the crisis and the foreshadowing of new post-coronavirus scenarios. The main findings identified by the investigation are the following: the Covid 19 pandemic is regarded as a "neo-liberal disease" and ecofeminists call for an overcoming of the war language used to address the crisis as well as to assume the environmental and health causes of the pandemic. They also argue about the necessity to radically rethink the economic paradigm based on the recognition of interdependence between human beings and other living species, the abandonment of the idea of unlimited growth, the paradigm of care, interdependence and solidarity.
The article also analyses possible post-Covid 19 scenarios and development perspectives in ecofeminism. It emphasises how, based on ecofeminist analyses, humanity is at a crossroads, but also how this period could be potentially favourable for minorities' experiences, such as ecofeminism, to become large-scale social experiences. At the same time, the current crisis invites ecofeminism to move in the direction of a more intersectional understanding of feminist and ecological issues and create alliances and encounters with other social movements in order to influence the political agenda.
Downloads
Download data is not yet available.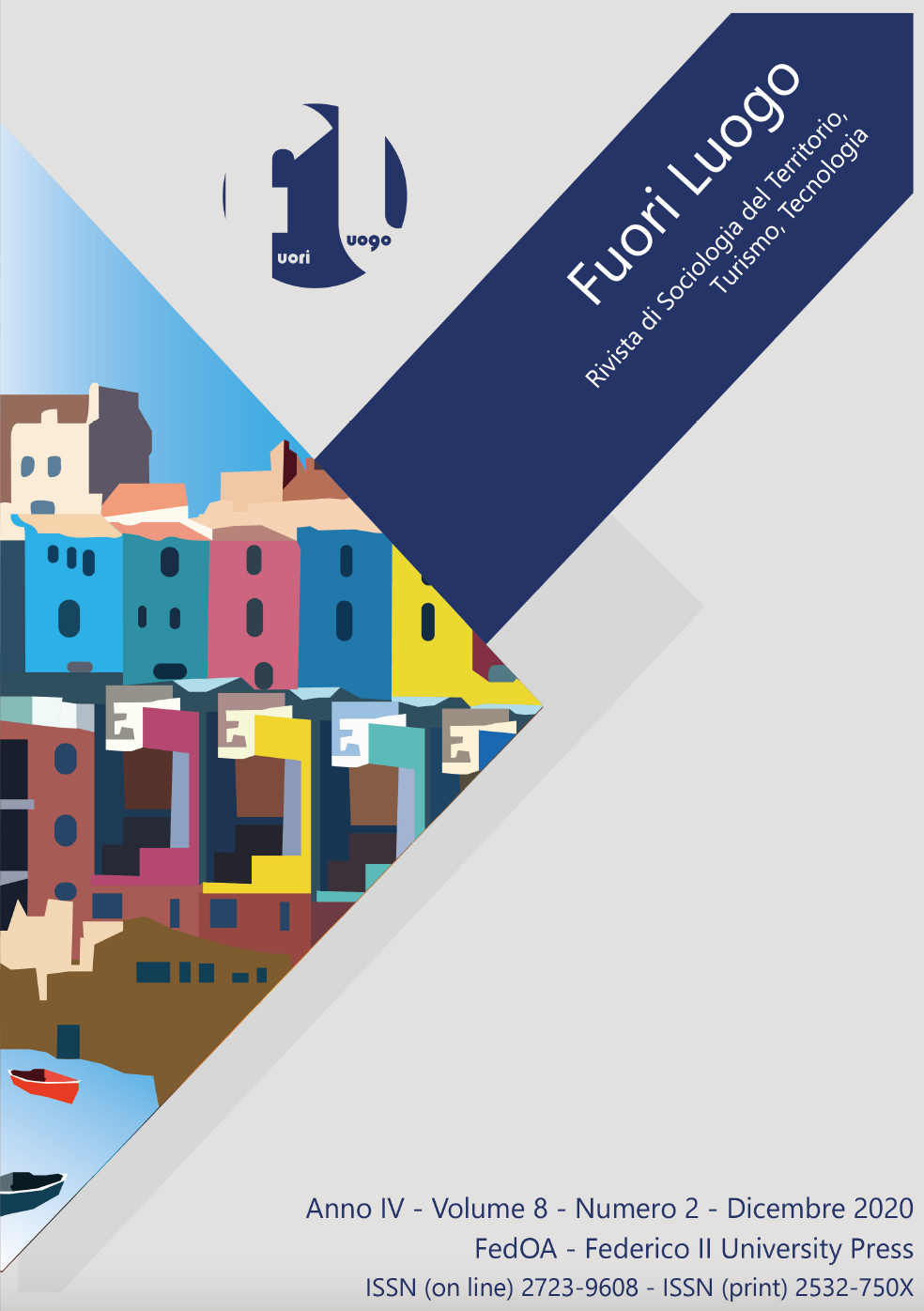 How to Cite
BernacchiE. (2021). The Ecofeminist Response to Covid 19. Fuori Luogo. Rivista Di Sociologia Del Territorio, Turismo, Tecnologia, 8(2), 23-30. https://doi.org/10.6092/2723-9608/7291
Copyright (c) 2021 Erika Bernacchi
This work is licensed under a Creative Commons Attribution 4.0 International License.