Heroic figures and fertile soils for the social sustainability of agricultural supply chains. The cases of Spartacus and Humus in the Italian panorama
Davide Donatiello

University of Torino

Fabio Mostaccio
Abstract
The pandemic crisis has highlighted the weakness of the Italian agricultural sector and the fact that policies adopted so far have shown inadequate. According to these considerations, the paper is focused on social sustainability in agri-food supply chains, introducing some critical issues - such as the ineffectiveness of public action to support the immigrant workforce - and an in-depth analysis of two case-studies developed in two different local contexts. The first is the experimental project Spartacus, carried on in the Piana di Gioia Tauro (Reggio Calabria), which aims to create a Service Center for farms and immigrants increasing the coordination between supply and demand in labour market, supporting immigrants to get a decent home and encouraging the socio-cultural integration of labourers. The second case is the Humus Job platform, in Val Grana (Cuneo), which was born to encourage the arrangement of networks among local farms, fostering network agreement based on job sharing circuits. Both initiatives promote the social sustainability of work in agriculture and can represent a viable way to innovate national public policy regarding the regulation of labour relations within agricultural supply chains.
Downloads
Download data is not yet available.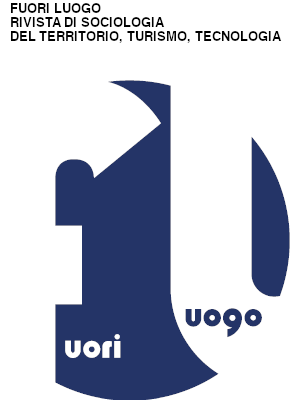 How to Cite
Donatiello, D., & Mostaccio, F. (2021). Heroic figures and fertile soils for the social sustainability of agricultural supply chains. The cases of Spartacus and Humus in the Italian panorama. Fuori Luogo. Rivista Di Sociologia Del Territorio, Turismo, Tecnologia, 9(1), 45 - 57. https://doi.org/10.6093/2723-9608/7618
Copyright (c) 2021 Davide Donatiello, Fabio Mostaccio
This work is licensed under a Creative Commons Attribution 4.0 International License.