Female Body, Rape, War: Sexual Subjugation of Women as a Symbol of Hegemony and Political-National "Othering" in the Genocide of Bosnia
Laura Sugamele

PhD IN POLITICAL STUDIES ("SAPIENZA" UNIVERSITY)
Keywords:
female body, rape, sexual subordination, nationalism
Abstract
The aim of this research is to focus on rape used as a "tool" of war, a theme connected to the representation of the female body as a transfiguration of a symbolic "crossing" by an oppressor group over an oppressed group. In particular, in this essay, whose topic focuses on mass rape in the Bosnian-Serb conflict, it will be relevant to reflect on the connection between female body and national representation, in order to understand the intrinsic aspects of rape which refer to the intentional act of causing a radical social-sexual denigration. In this way, the sexual violence against Bosnian women, carried out by Serbian nationalists became the founding premise of a total political hegemony, which, by sexually destroying the female body, defined its own national superiority. Thus, in the Bosnian-Serb conflict, the political meaning of the female "body" is highlighted as a paradigm of a binary logic of sexual difference, an aspect that has its strength in the sexual component; in these perspective, sexual violence agianst women, structures a society on new reproductive-procreative bases. From this point of view, the denigration of the female body in sexual terms, has the main aim of destroying a group considered to be an enemy. In this sense, war is characterised by a "feminised" and "sexualised" representation of women's bodies, the image of which, within a context that is not only national, but also masculine and patriarchal, is firmly anchored on a dichotomous hierarchy and on a cultural construction of female subalternity.  
Downloads
Download data is not yet available.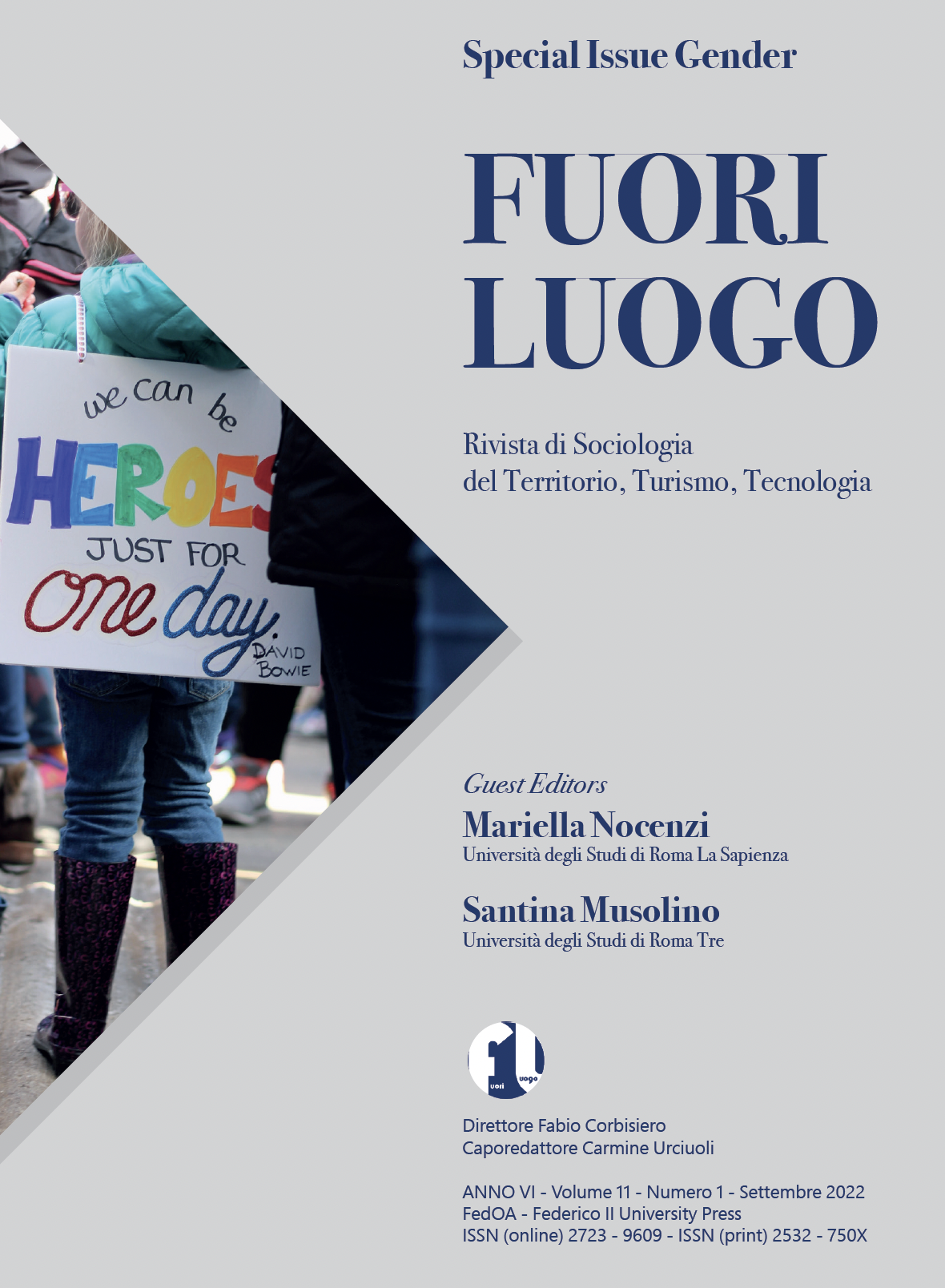 How to Cite
SugameleL. (2022). Female Body, Rape, War: Sexual Subjugation of Women as a Symbol of Hegemony and Political-National "Othering" in the Genocide of Bosnia. Fuori Luogo. Rivista Di Sociologia Del Territorio, Turismo, Tecnologia, 11(1), 101 - 114. https://doi.org/10.6093/2723-9608/8665
Copyright (c) 2022 Laura Sugamele
This work is licensed under a Creative Commons Attribution 4.0 International License.