Doing a "Women's Job". Young Male Retail Workers in the Shopping Streets of Milan and London: Stereotypes, Representations and Models of Masculinities
Keywords:
masculinity, gender, retail, trend, fast fashion
Abstract
Starting from an analysis of the scientific literature on models of masculinities in the field of Men's and Masculinities Studies, the results of a qualitative research on retail work, investigated through 2 focus groups and 50 interviews and analysed from a gender perspective, are presented. The paper is focused on the (self) representations of workers in the shopping streets of Milan and London, in particular in the telephony and fast fashion sector, characterized by well known brands of national and multinational companies and by processes of feminization of the workforce linked with gender stereotypes. The research show how the retail work is considered a "women's job", and how it is often taken for granted by male and female retail workers that the boys here employed are homosexual, precisely because of their work activity.
Furthermore, thanks to this study a specific model of masculinity, observed in both the research contexts, is identified. This model presents itself as fluid, out of the box, counter-current with respect to the heteronormative and binary pressures present in the contemporary society, and yet includes some ambivalent elements that intersect with each other. In fact, the model emerged from the empirical material evidences also modes of gender expression coherently inserted in the places of consumption and retail, and in a work activity that falls within the sphere of the emotional labour (Hochschild 1983), whose fundamental aspects are specifically the establishing of an empathetic relationship with customers by workers, their listening and their caring for others, and contextually their caring for their own appearance, clothing and aesthetics. Instead, in the telephony sector, on the one hand, the entrenchment of gender stereotypes and, on the other hand, at the same time, a segmentation of them is noted: the sales activity is generically associated with the "feminine", but the issues concerning technical and technological aspects are represented as "masculine".
Downloads
Download data is not yet available.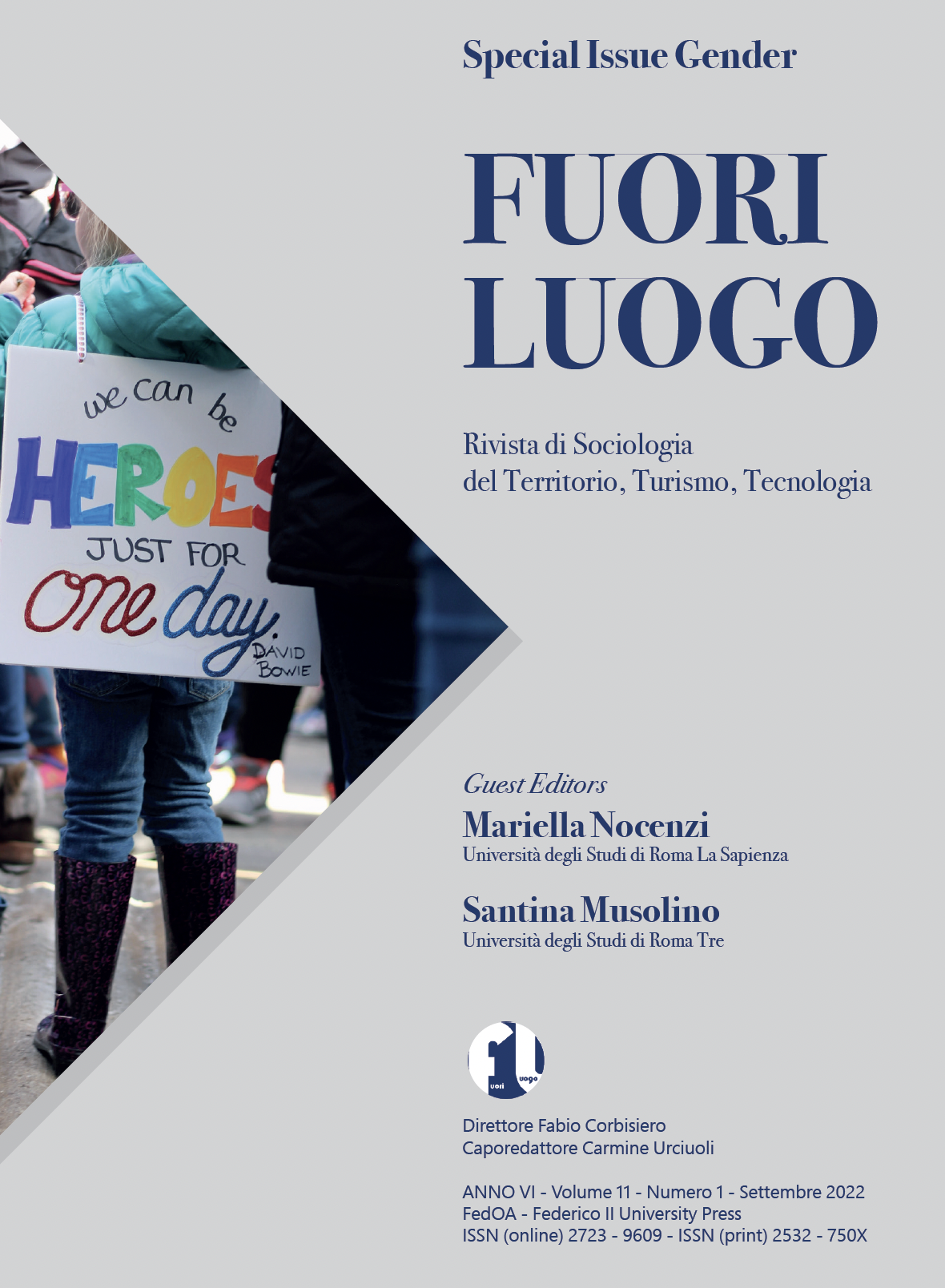 How to Cite
DordoniA. (2022). Doing a "Women's Job". Young Male Retail Workers in the Shopping Streets of Milan and London: Stereotypes, Representations and Models of Masculinities. Fuori Luogo. Rivista Di Sociologia Del Territorio, Turismo, Tecnologia, 11(1), 37 - 50. https://doi.org/10.6093/2723-9608/8733
Copyright (c) 2022 Annalisa Dordoni
This work is licensed under a Creative Commons Attribution 4.0 International License.