Attractiveness of Coastal Towns in the South of Italy. International Tourist Flows and Consumption in Naples, Bari, Cagliari, Messina and Reggio Calabria
Carlo Colloca

Dipartimento di Scienze politiche e sociali, Università di Catania

Licia Lipari

Dipartimento di Scienze politiche e sociali, Università di Catania
Keywords:
Mediterranean cities, Tourism, Attractiveness, Consumption, GIS
Abstract
Contemporary cities are the result of a combination of individual choices, which are increasingly differentiated in order to respond not only to the needs and expectations of the residents, but also to the requests coming from the rising number of populations temporarily crossing them. It is common knowledge that tourists have assumed a dominant role in cities due to two main factors: on the one hand, the worldwide steady increase in tourism over the past thirty years, with the exception of slight downturns (i.e., the two years after the attack on the twin towers); on the other hand, the economic power exercised by tourism and the consequences it has on the destinations. The urban areas of the south of Europe are not exempted from the dynamics of these social and economic changes.
In particular, this article presents the results of an empiric study of migration flows and international tourism-related consumption in some coastal towns in the south of Italy. The analysis was conducted with the technical support of cartographic representations of data (Geographic Information System).
Thanks to the analysis of the data stored in the Banca d'Italia archive, the work focuses on two main aspects of the international tourism demand. Firstly, the entity and the features of the flows (according to age, provenance, motivation) will be studied, in order to identify the specific attractiveness of the various destinations. Secondly, the study aims to analyze the dynamics of the consumption behavior patterns in international tourism, with particular attention to daily expenses, such as transport, food and accommodation, entertainment (i.e. shows, events, excursions) and culture (i.e. museums, theatres).
The aim of the study is to problematize the principal changes in the international tourism demand highlighting new trends emerging in Mediterranean towns, in particular in the South of Italy.
A lack of horizontal and vertical subsidiarity has been noted, including the deficiency of government and governance measures, which would allow these towns to plan a more effective tourism offer, consolidating the idea of the territory as a heritage and a project. This deficiency has lead to the outlining of a tourism offer that mainly tends to rhetorically emphasize some scarcely significant traits rather than focus on the identity of the places themselves.
Downloads
Download data is not yet available.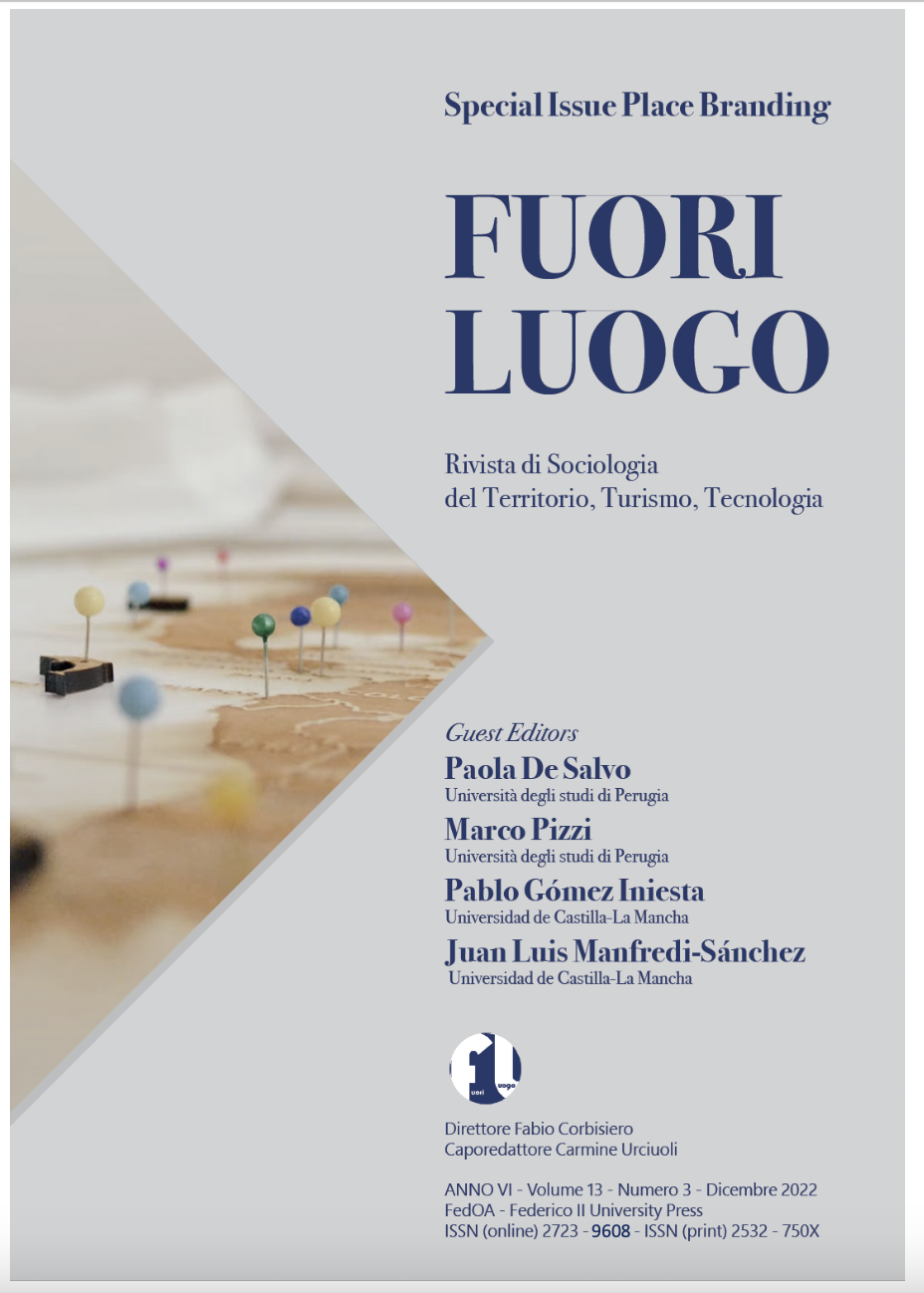 How to Cite
CollocaC., & LipariL. (2022). Attractiveness of Coastal Towns in the South of Italy. International Tourist Flows and Consumption in Naples, Bari, Cagliari, Messina and Reggio Calabria. Fuori Luogo. Rivista Di Sociologia Del Territorio, Turismo, Tecnologia, 13(3), 143-154. https://doi.org/10.6093/2723-9608/8985
Copyright (c) 2022 Carlo Colloca, Licia Lipari
This work is licensed under a Creative Commons Attribution 4.0 International License.