The UNESCO Serial Property of Arab-Norman Palermo. An Assessment from a Sustainable Development Perspective  
Mariaclaudia Cusumano

University of Enna Kore
Keywords:
cultural heritage, overtourism, serial propriety UNESCO, sustainable development
Abstract
This article analysed the socio-economic and environmental impact of the UNESCO World Heritage serial property of the "Arab-Norman Palermo and the Cathedral Churches of Cefalù and Monreale" on the city of Palermo in the four years following the recognition of its Outstanding Universal Value by UNESCO and the site's inclusion on the World Heritage List in 2015. The UNESCO brand has an extraordinary appeal for travellers and, conversely, this opportunity can turn a city with thousands of years of history into a mass tourism destination. Scant attention has given to the environmental quality of the tourism it attracts, although it may foster growth in the local economy in the short term, and in the medium to long term overtourism may undermine local cultural and social traditions and push the city to the limits of its carrying capacity.
The aim of this study is to evaluate the first results of the effects produced by UNESCO recognition, from the perspective of sustainability through the monitoring carried out by the site management body, the forecasts set out in the Management Plan and the environmental indicators within the city of Palermo.
The analysis aims to highlight that the current tourism model, implemented by local policies and stakeholders, risks turning the city into a mass tourism destination, jeopardising its environmental carrying capacity and having negative effects on sociocultural traditions as well as deteriorating the quality of life and well-being of residents.
In conclusion, it showed that implementing appropriate sustainable tourism strategies in which local governance plays a key role can make it possible to pursue the Sustainable Development Goals of the UN 2030 Agenda.
Adopting measures and planning initiatives based on foresight and constant implementation of local tourism and sustainable land development policies can help avoid the risk that inclusion in the World Heritage List may turn from an extraordinary opportunity to foster and protect the local cultural heritage into a threat to the city of Palermo.
Downloads
Download data is not yet available.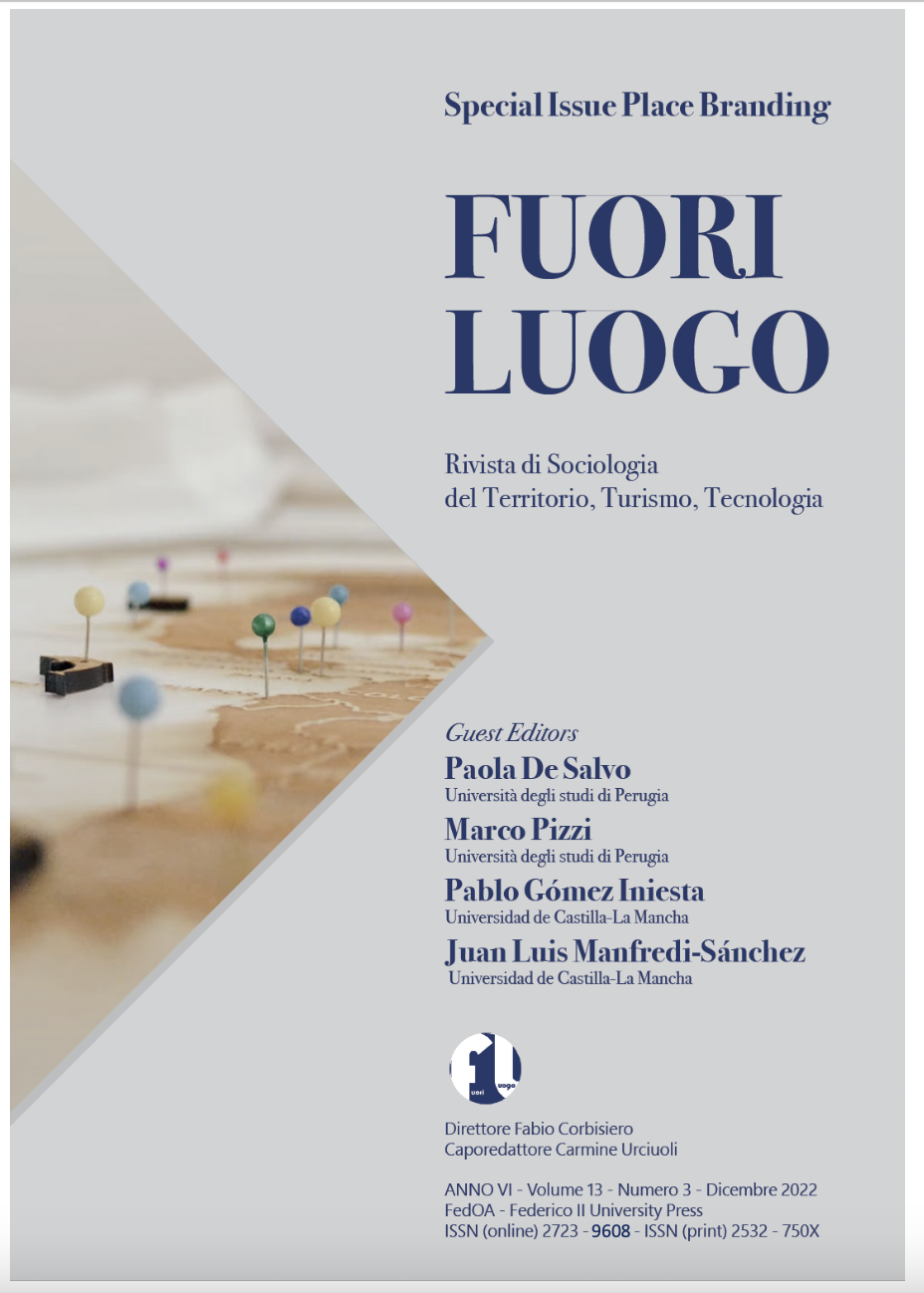 How to Cite
CusumanoM. (2022). The UNESCO Serial Property of Arab-Norman Palermo. An Assessment from a Sustainable Development Perspective  . Fuori Luogo. Rivista Di Sociologia Del Territorio, Turismo, Tecnologia, 13(3), 155-163. https://doi.org/10.6093/2723-9608/9222
Copyright (c) 2022 Mariaclaudia Cusumano
This work is licensed under a Creative Commons Attribution 4.0 International License.