Perceptions and Attitudes Towards the Use of Treated Wastewater in Agriculture: A Case Study from Beit Dajan Community, West Bank
Elena Giacomelli

Department of Sociology and Business Law, University of Bologna

Valentina Cappi

Department of Sociology and Business Law, University of Bologna

Pierluigi Musarò
Keywords:
treated wastewater, agriculture, perceptions, environmental justice
Abstract
The treatment of wastewater is a circular solution to both water scarcity problems in times of climate change and to avoid direct discharge of untreated wastewater in the environment. The use of treated wastewater (TWW) has been considered as the main water resource in different parts of the world, especially in semi-arid and arid contexts. Palestine is one of these contexts. Here, water stress is locally exacerbated by cultural, political and social constraints, as well as by water quality deterioration and a lack of effective water management which have heavily affected both the environment and the socio-economic development of the Beit Dajan Community, West Bank. To the aim of identifying the core issues, social implications and possible multiple-layer recommendations addressing this situated case of environmental injustice, we conducted a qualitative study under the scope of applied sociology. Moving from the hypothesis that the use of wastewater in agriculture can be hindered by misconceptions or prejudices, in this paper we explore local community's perceptions and attitudes towards treated wastewater in Beit Dajan (West Bank). Here, besides improving local agricultural production, treated wastewater available for agriculture has the potential to minimize freshwater abstraction and, as a result, water stress. Two focus groups and six interviews, conducted between November 2021 and January 2022 with a total of 36 participants, let us identify three main factors that, according to Beit Dajan's local community, still prevent TWW use from being adopted successfully: mismanagement of the treatment unit; misleading (or lack of) information; socio-cultural and religious aspects. The research's results, however, suggest that existing obstacles are in fact already overcome in everyday production and consumption practices.
Downloads
Download data is not yet available.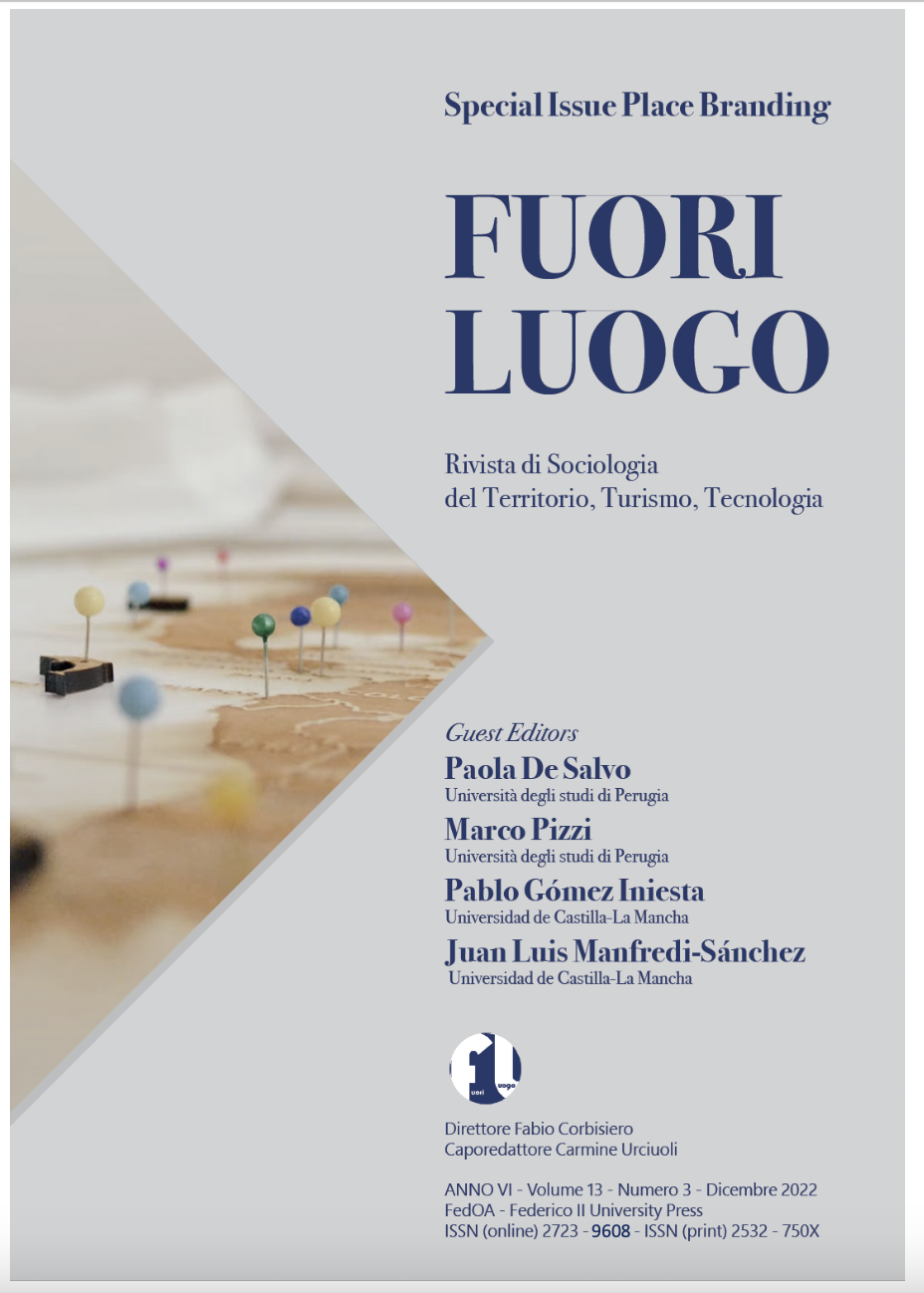 How to Cite
GiacomelliE., CappiV., & MusaròP. (2022). Perceptions and Attitudes Towards the Use of Treated Wastewater in Agriculture: A Case Study from Beit Dajan Community, West Bank. Fuori Luogo. Rivista Di Sociologia Del Territorio, Turismo, Tecnologia, 13(3), 204-217. https://doi.org/10.6093/2723-9608/9529
Section
Sezione Fuori Luogo
Copyright (c) 2022 Elena Giacomelli, Pierluigi Musarò, Valentina Cappi
This work is licensed under a Creative Commons Attribution 4.0 International License.