Place Branding and Local Development
English
Keywords:
Place Branding, Local Development
Downloads
Download data is not yet available.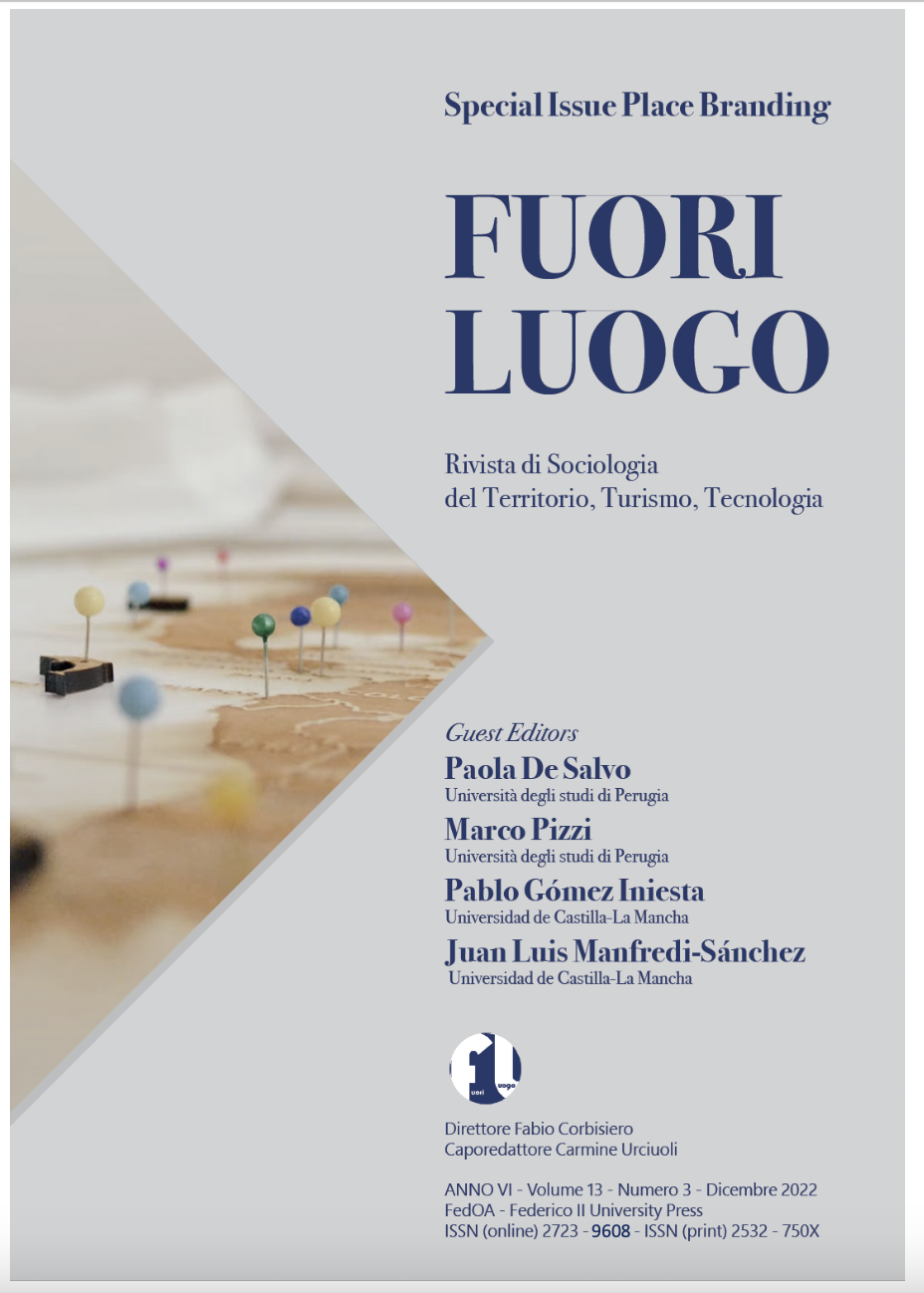 How to Cite
de SalvoP., PizziM., Gómez IniestaP., & Manfredi-SánchezJ. (2022). Place Branding and Local Development. Fuori Luogo. Rivista Di Sociologia Del Territorio, Turismo, Tecnologia, 13(3), 13-15. https://doi.org/10.6093/2723-9608/9535
Copyright (c) 2022 Paola de Salvo, Marco Pizzi, Pablo Gómez Iniesta, Juan Luis Manfredi-Sánchez
This work is licensed under a Creative Commons Attribution 4.0 International License.