Roots Tourism and Emotional and Sustainable Enhancement of Places. An Introduction
Tullio Romita

Antonella Perri

Philippe Clairay
Downloads
Download data is not yet available.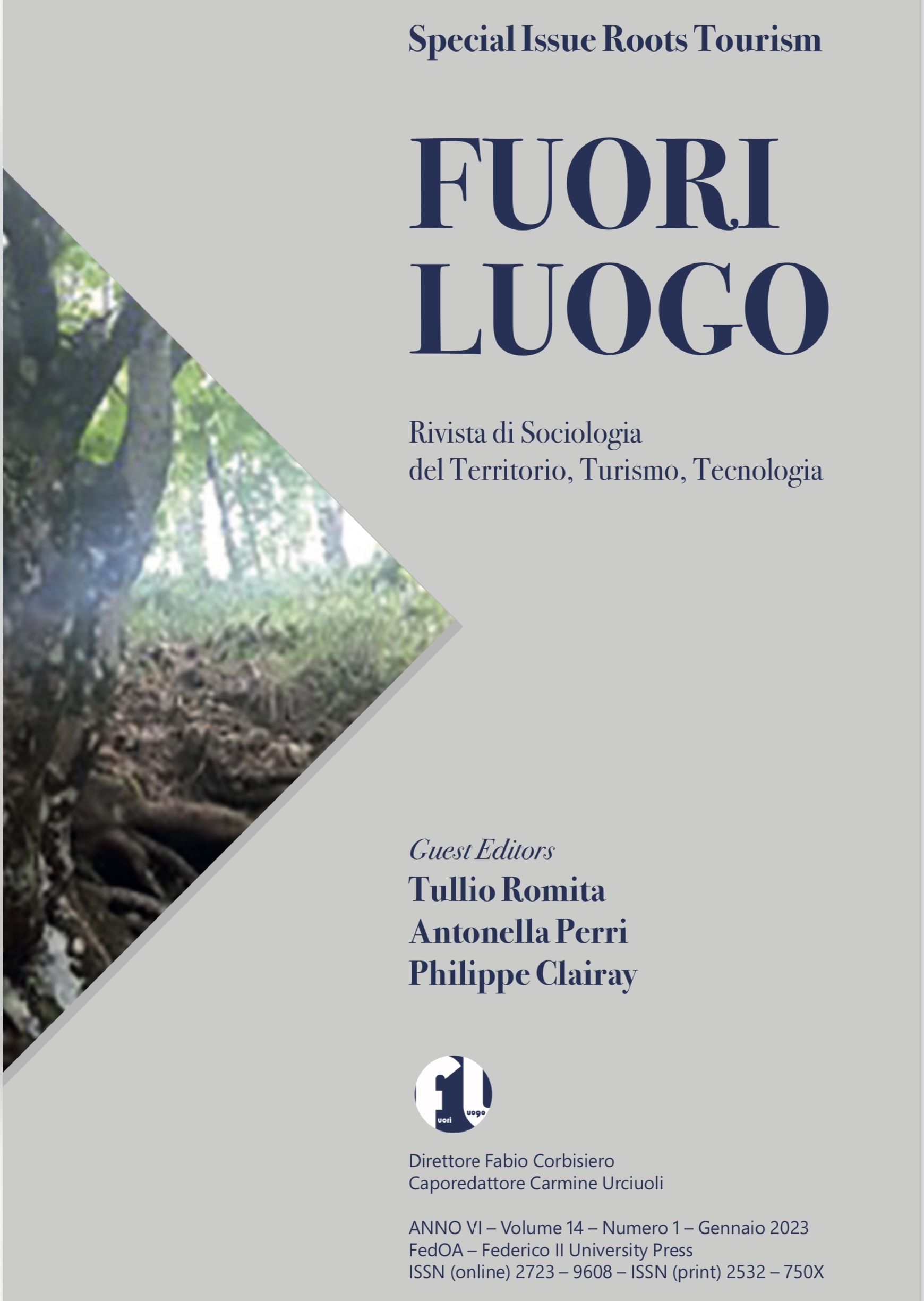 How to Cite
RomitaT., PerriA., & ClairayP. (2023). Roots Tourism and Emotional and Sustainable Enhancement of Places. An Introduction. Fuori Luogo. Rivista Di Sociologia Del Territorio, Turismo, Tecnologia, 14(1), 11-13. https://doi.org/10.6093/2723-9608/9899
Copyright (c) 2023 Tullio Romita, Antonella Perri, Philippe Clairay
This work is licensed under a Creative Commons Attribution 4.0 International License.