A LITERATURE REVIEW ABOUT LIFE CYCLE ASSESSMENT AS A TOOL TO SUPPORT CIRCULAR ECONOMY INNOVATION IN THE BUILT ENVIRONMENT SECTOR
Mariarosaria Angrisano

Dipartimento di Architettura, Università di Napoli "Federico II"

Luigi Fusco Girard

Alessandro Bianchi
Abstract
UN'ANALISI DELLA LETTERATURA SUL "LIFE CYCLE ASSESSMENT" COME STRUMENTO PER L'INNOVAZIONE CIRCOLARE NEL SETTORE DELLE COSTRUZIONI
Sommario
Il settore delle costruzioni contribuisce al cambiamento climatico per diversi motivi. Primo fra tutti, per la realizzazione e la manutenzione di un edificio c'è bisogno di una grande quantità di risorse naturali e di materiali. Esiste un grande impiego di energia per la realizzazione di un edificio. Il settore delle costruzioni è responsabile di una buona percentuale di emissioni di gas a effetto serra, in termini di "emissioni operative" e "emissioni incorporate". L'obiettivo di questo articolo è analizzare in che modo l'economia circolare è in grado di supportare la progettazione sostenibile degli edifici e quali sono gli strumenti di valutazione che vengono utilizzati. In questo scenario, è stata proposta un'analisi della letteratura di riferimento sul Life Cycle Assessment, per approfondire in che modo tale metodo di valutazione viene sperimentato e utilizzato nella ricerca scientifica.
Parole chiave: economia circolare, settore delle costruzioni, Life Cycle Assessment
Downloads
Download data is not yet available.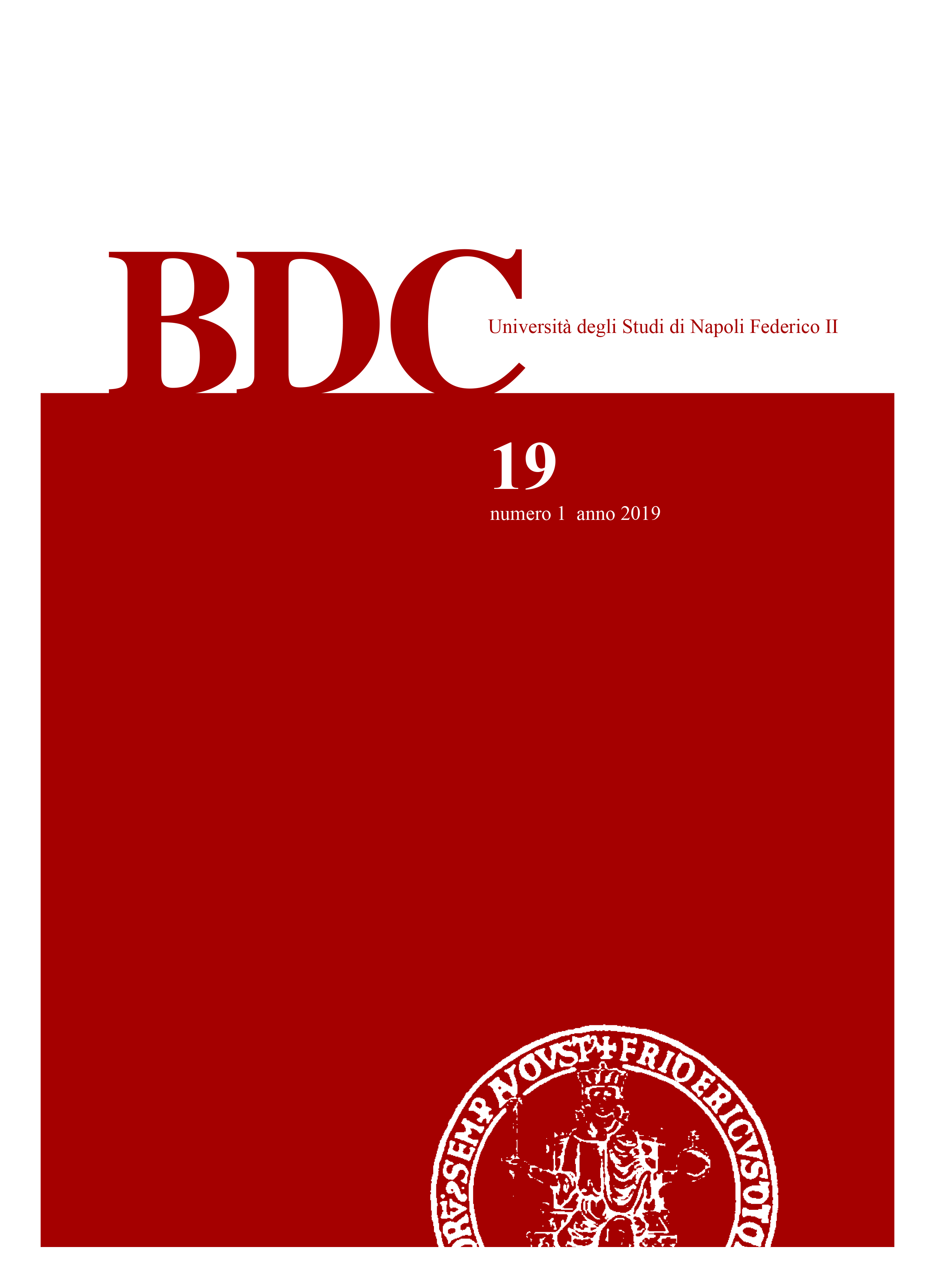 Come citare
AngrisanoM., Fusco GirardL., & BianchiA. (2019). A LITERATURE REVIEW ABOUT LIFE CYCLE ASSESSMENT AS A TOOL TO SUPPORT CIRCULAR ECONOMY INNOVATION IN THE BUILT ENVIRONMENT SECTOR. BDC. Bollettino Del Centro Calza Bini, 19(1), 125-143. https://doi.org/10.6092/2284-4732/7064
Copyright (c) 2019 BDC. Bollettino Del Centro Calza Bini
This work is licensed under a Creative Commons Attribution 4.0 International License.