TOWARDS AN ECONOMIC IMPACT ASSESSMENT FRAMEWORK FOR HISTORIC URBAN LANDSCAPE CONSERVATION AND REGENERATION PROJECTS
Luigi Fusco Girard

Dipartimento di Architettura, Università di Napoli Federico II

Antonia Gravagnuolo

Francesca Nocca

Mariarosaria Angrisano

Martina Bosone
Abstract
The Historic Urban Landscape (HUL) approach recognizes the landscape as a "living heritage" that reflects changes in society and contributes to local well-being. Investments in HUL conservation can improve overall urban productivity, generating multidimensional benefits and contributing to the achievement of Sustainable Development Goals. The aim of this paper is to demonstrate how investments in HUL conservation/regeneration can enhance the economic performance of cities and regions. A set of 17 case studies of HUL regeneration has been analyzed to select relevant indicators for the assessment of the multidimensional impacts of culture-led regeneration projects. Indicators have been grouped into six categories of impacts that could be used in a multicriteria assessment framework for the impact assessment of HUL conservation/regeneration projects.
Keywords: Historic Urban Landscape, economic performance, multicriteria evaluation
Downloads
Download data is not yet available.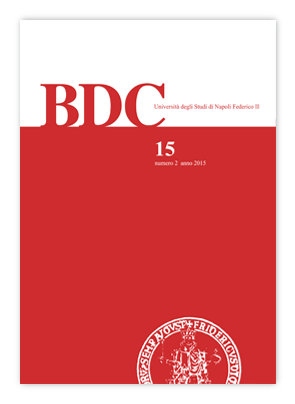 Come citare
Fusco GirardL., GravagnuoloA., NoccaF., AngrisanoM., & BosoneM. (2015). TOWARDS AN ECONOMIC IMPACT ASSESSMENT FRAMEWORK FOR HISTORIC URBAN LANDSCAPE CONSERVATION AND REGENERATION PROJECTS. BDC. Bollettino Del Centro Calza Bini, 15(2), 265-293. https://doi.org/10.6092/2284-4732/4061
Copyright (c) 2016 BDC. Bollettino Del Centro Calza Bini
This work is licensed under a Creative Commons Attribution 4.0 International License.