Interstizi. Letture a 3 T Fuori Luogo vol. 2 num. 2 / 2017
Emanuele Rossi

University of "Roma Tre", Italy

Marco Bacio

University of Lund, Sweden

Francesco Antonelli

University of "Roma Tre", Italy

Nouredine Harrami

Institute of International Affairs, Italy

Salvatore Monaco

University of Naples "Federico II", Italy

https://orcid.org/0000-0002-4218-6267

Vincenzo Maria De Mino

University of Palermo, Italy
Keywords:
Italian, Squatting, Morocco, Technocracy, Human rights, LGBT Tourism
Downloads
Download data is not yet available.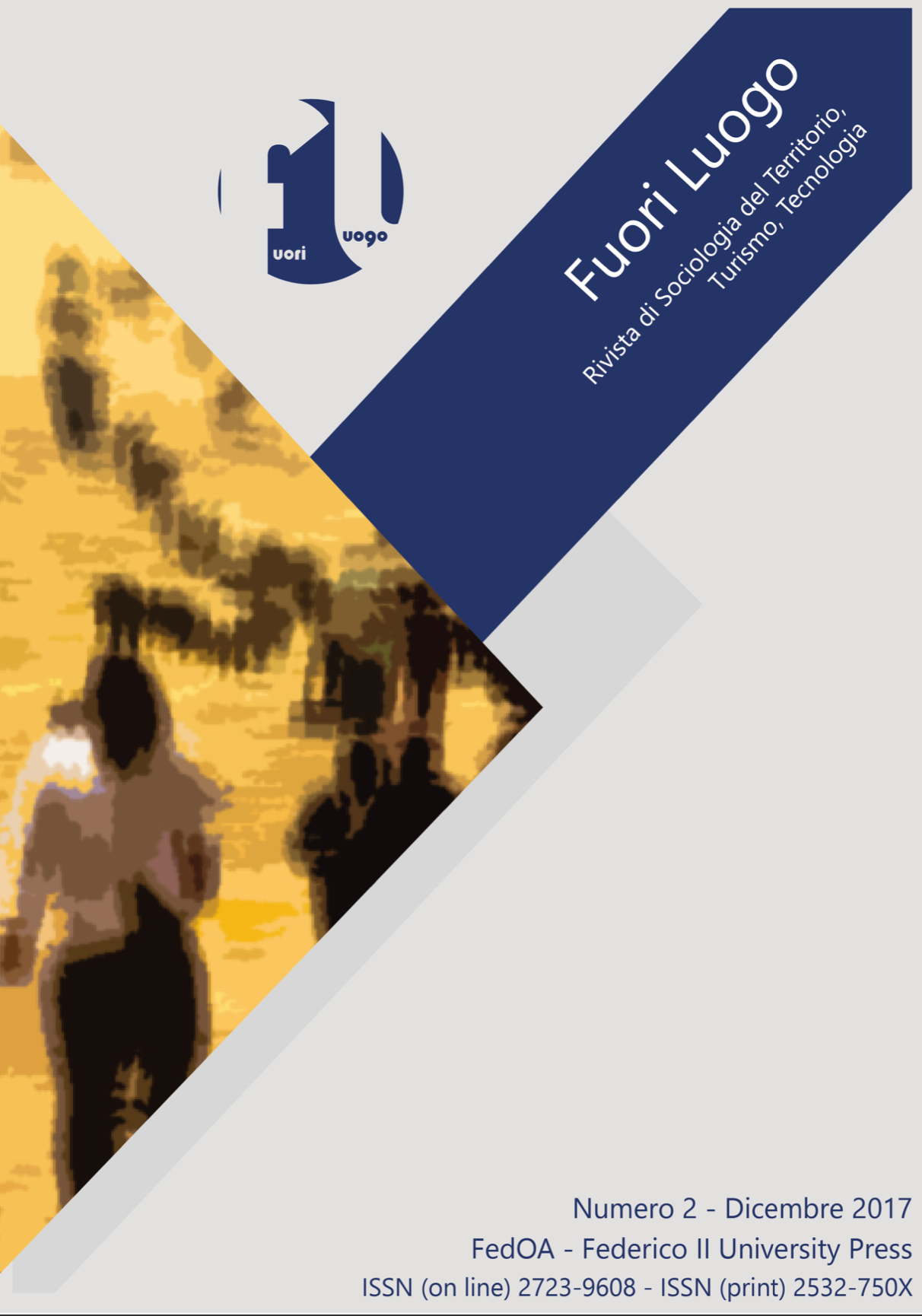 How to Cite
RossiE., BacioM., AntonelliF., HarramiN., MonacoS., & De MinoV. (2020). Interstizi. Letture a 3 T Fuori Luogo vol. 2 num. 2 / 2017. Fuori Luogo. Rivista Di Sociologia Del Territorio, Turismo, Tecnologia, 2(2), 75 - 83. https://doi.org/10.6092/2723-9608/6871
Copyright (c) 2020 Fuori Luogo. Journal of Sociology of territory, tourism, technology
This work is licensed under a Creative Commons Attribution 4.0 International License.