Incontro Fuori Luogo. Intervista a Fabiola Mancinelli
Salvatore Monaco

University of Naples "Federico II", Italy
Keywords:
Turism, mobility, transportation
Abstract
I temi della Rivista – Territorio, Turismo, Tecnologia – trovano nell' "Incontro Fuori Luogo" un'occasione speciale di approfondimento. Uno scienziato sociale di chiara fama risponde a domande su attualità, politica e società, stimolando spunti di riflessione per i nostri lettori. L'incontro presentato nelle prossime pagine è con Fabiola Mancinelli, docente presso l'Università di Barcellona. Specializzata in turismo e cultura di viaggio, ha svolto ricerche in terreni diversi: Europa del Sud, Madagascar, Thailandia. Ha lavorato su questioni legate allo sviluppo turistico delle comunità rurali, su patrimonio materiale e processi di mercantilizzazione, sulle pratiche e discorsi dei mediatori turistici. Le sue attività di ricerca attuali si concentrano sulla mobilità come stile di vita e sul fenomeno del nomadismo digitale.
Downloads
Download data is not yet available.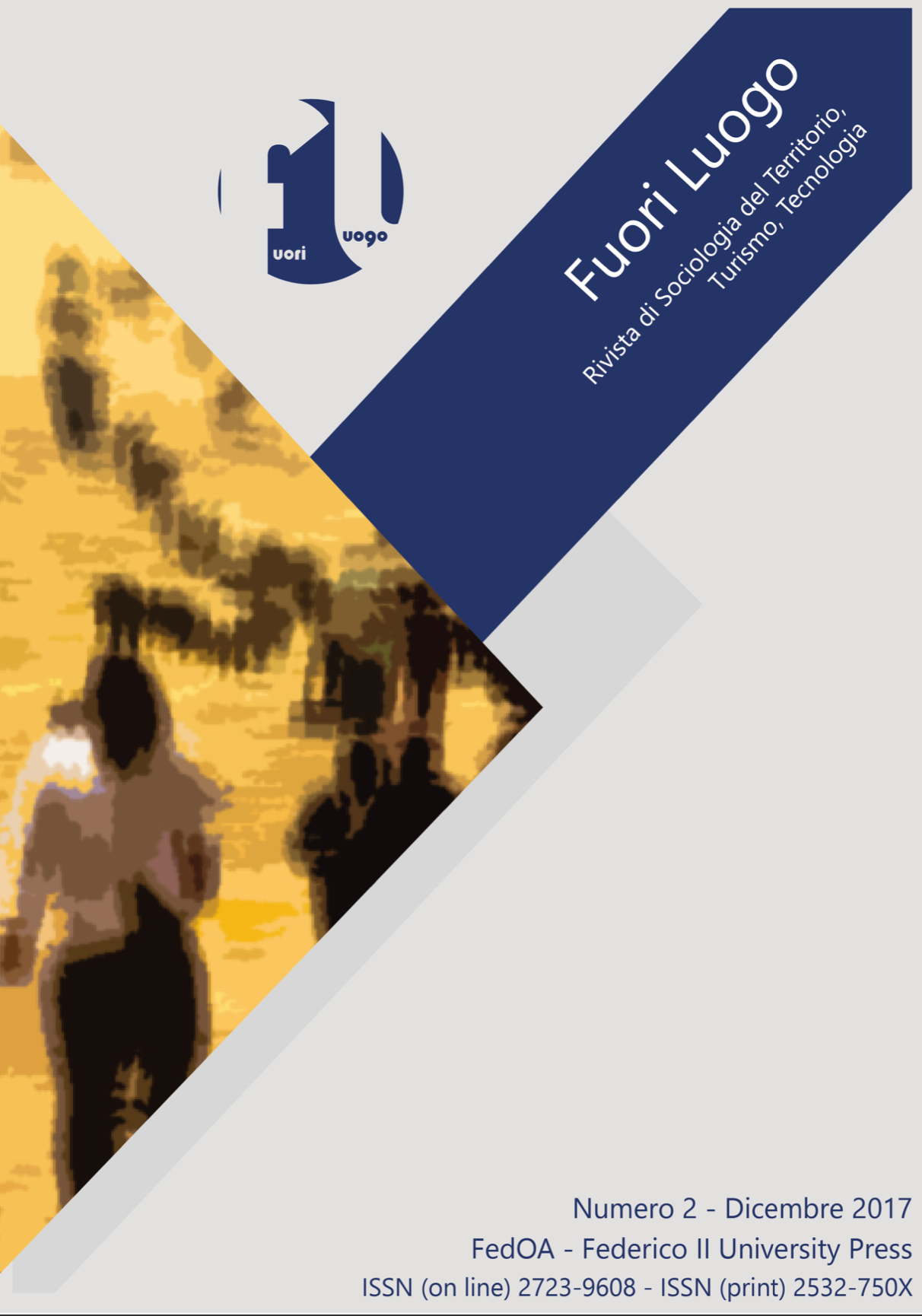 How to Cite
MonacoS. (2020). Incontro Fuori Luogo. Intervista a Fabiola Mancinelli. Fuori Luogo. Rivista Di Sociologia Del Territorio, Turismo, Tecnologia, 2(2), 83 - 84. https://doi.org/10.6092/2723-9608/6951
Section
Incontro Fuori Luogo
Copyright (c) 2020 Fuori Luogo. Journal of Sociology of territory, tourism, technology
This work is licensed under a Creative Commons Attribution 4.0 International License.