How to Learn to Be a Sustainable Tourist. An Ethnographic Approach to Marine Protected Areas
Fabio Corbisiero

Università degli Studi di Napoli Federico II
Keywords:
marine protected areas, sustainable tourism, visitors, zoning
Abstract
Marine Protected Areas (MPAs) represent both a normative and social tool for the conservation of marine habitats and species. This has resulted in the declaration of many MPAs around the world. These marine areas perform three key functions: preserving marine biodiversity, contributing to the local economy, supporting sustainable tourism enjoyment processes. In Italy, MPAs are created both for the preservation of naturalistic landscapes and as an environmental education device. This essay considers the case of the Underwater Marine Park of Gaiola in Naples by exploring, through the ethnographic approach, the socio-cultural implications that shape a relationship between visitors, environmental protection and tourist practice.
Downloads
Download data is not yet available.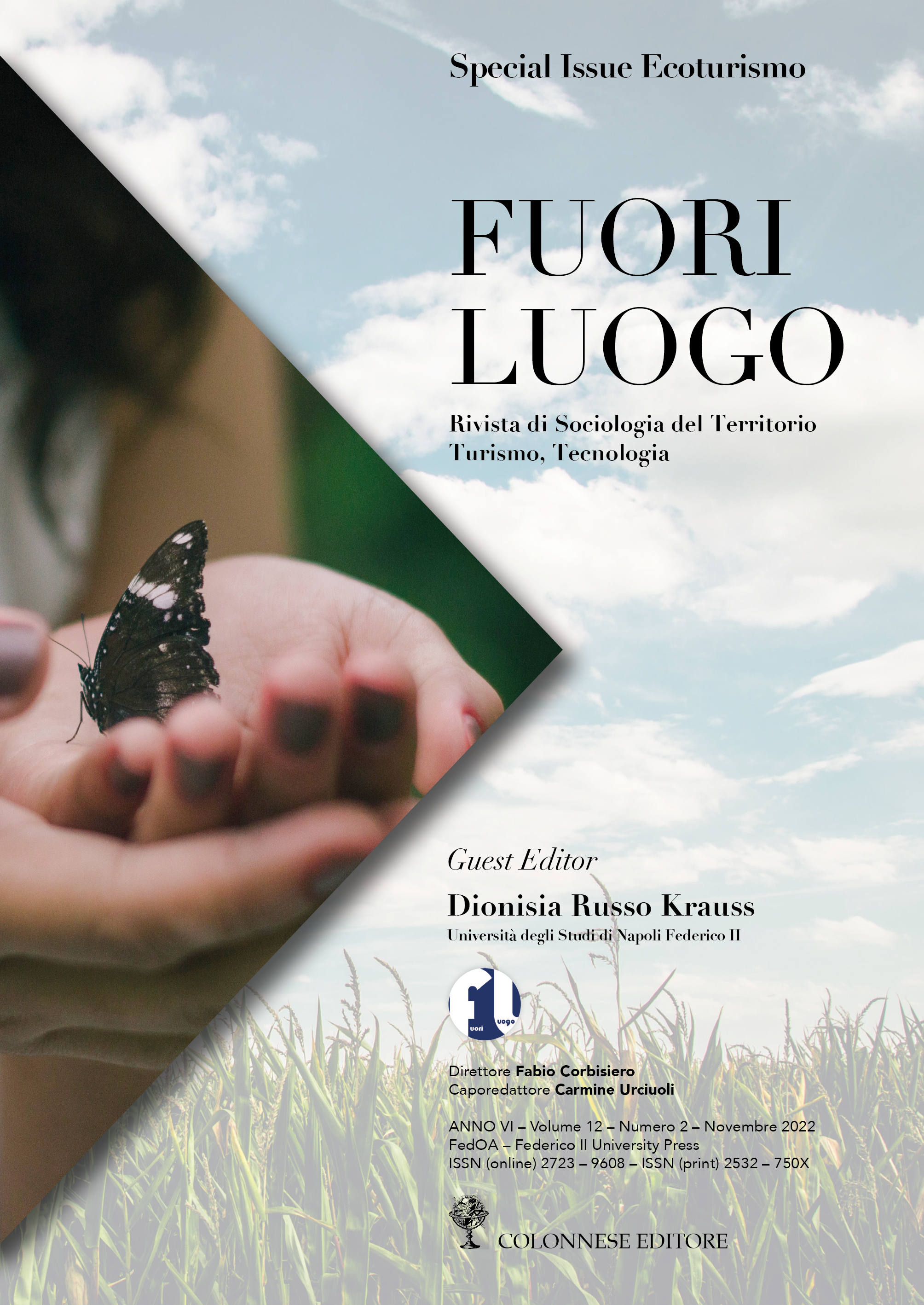 How to Cite
CorbisieroF. (2022). How to Learn to Be a Sustainable Tourist. An Ethnographic Approach to Marine Protected Areas. Fuori Luogo. Rivista Di Sociologia Del Territorio, Turismo, Tecnologia, 12(2), 27-49. https://doi.org/10.6093/2723-9608/9211
Copyright (c) 2022 Fabio Corbisiero
This work is licensed under a Creative Commons Attribution 4.0 International License.