GENIUS LOCI: THE EVALUATION OF PLACES BETWEEN INSTRUMENTAL AND INTRINSIC VALUES
Luigi Fusco Girard

Marilena Vecco
Abstract
Il presente paper si propone di fornire un'analisi del patrimonio culturale, sia nella sua dimensione tangibile che in quella intangibile, come ecosistema. Vengono discusse le teorie di valore, sottolineando la necessità di superare il tradizionale approccio di valutazione basato sui valori strumentali e di proporre una nuova strada per "riflettere" e valutare il patrimonio culturale, concentrandosi in particolare sul suo genius loci. È evidente la necessità di tenere conto anche dei valori intrinseci. Come migliorare l'efficacia degli interventi di recupero, restauro e valorizzazione dei beni e dei paesaggi culturali? La lente dell'ecologia è qui introdotta nella pianificazione della conservazione. Si propone una nozione complessa di valore del patrimonio culturale, che implica conseguenze specifiche sui processi di valutazione. Si propone una riflessione sui metodi di valutazione del patrimonio culturale e dei paesaggi in una prospettiva ecosistemica per informare il processo decisionale e la pianificazione fisica e spaziale per una gestione sostenibile del patrimonio culturale e dei paesaggi.
Parole chiave: genius loci, valori strumentali, valori intrinseci
Downloads
Download data is not yet available.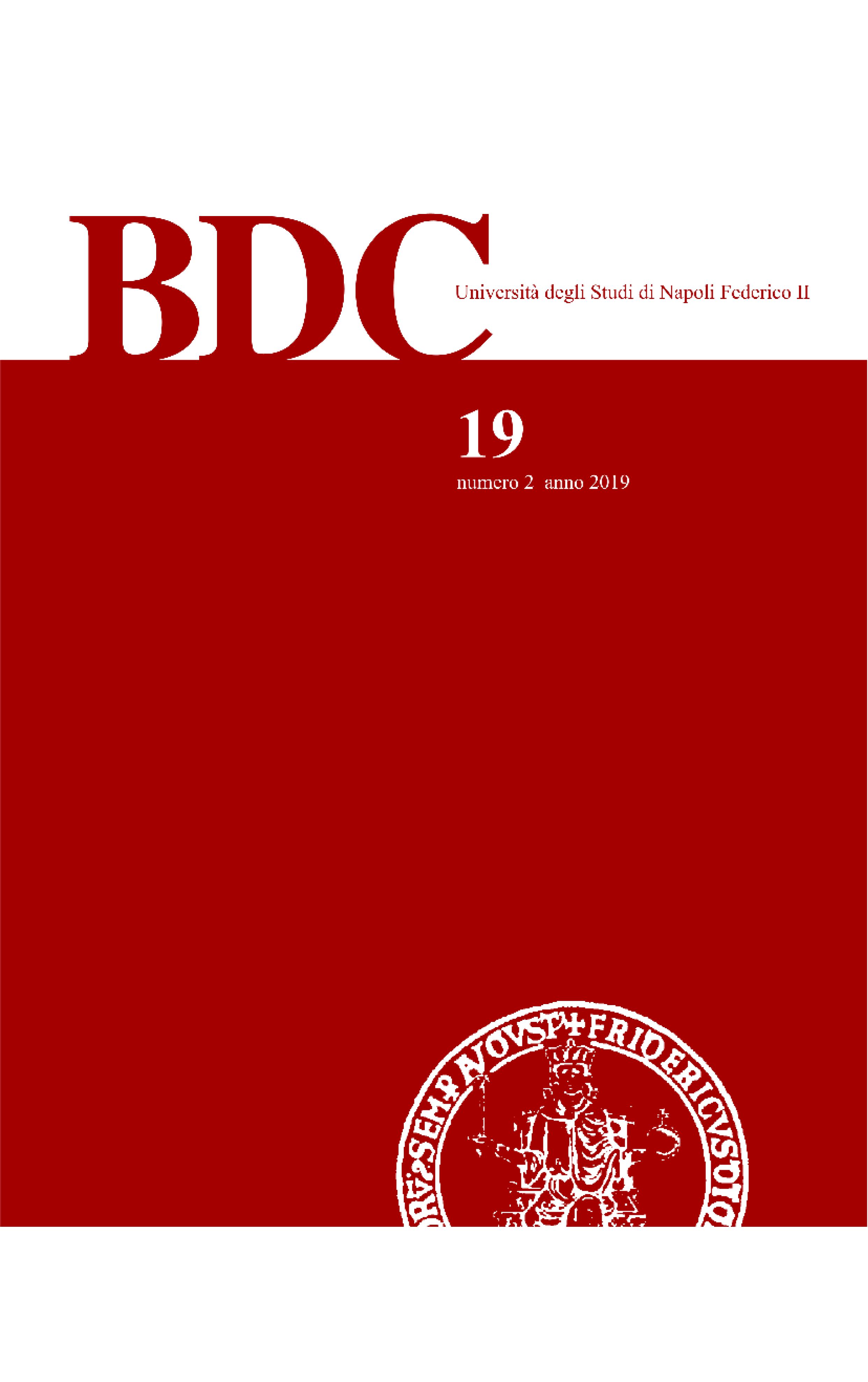 Come citare
Fusco GirardL., & VeccoM. (2019). GENIUS LOCI: THE EVALUATION OF PLACES BETWEEN INSTRUMENTAL AND INTRINSIC VALUES. BDC. Bollettino Del Centro Calza Bini, 19(2), 473-495. https://doi.org/10.6092/2284-4732/7278
Copyright (c) 2019 BDC. Bollettino Del Centro Calza Bini
This work is licensed under a Creative Commons Attribution 4.0 International License.