La complessità del cyberbullismo. Un approccio di digital literacy
Francesco Marrazzo

Economic and Statistical Department of the Italian Communications Authority (AGCOM), Italy
Keywords:
Cyberbullying, Digital Literacy, affordances, digital natives, networked society
Abstract
Recently, in Italy, in public debates related to the new technologies and the teens, unprecedented attention is dedicated to cyberbullying. In the light of the sudden interest in this phenomenon, Internet stakeholders also propose solutions of various kinds, with approaches that are usually repressive rather than educational. According to social researchers more interested in this kind of phenomena, on the other hand, when designing ad hoc interventions and solutions, one can not disregard a convergence between adult discourse and youthful narratives, and from the reconstruction of an imaginary that can be as close as possible to their way of perceiving and thinking about the contents in the spaces of the Net. The present contribution intends therefore to address the complexity of cyberbullying, by adopting an approach that re-establishes the relevance of both the real social-relational dynamics that lie behind the relationship between young people and new technologies, and the concrete modes of operation and the specific characteristics (affordances) of online platforms. In particular, the contribution will underline the importance of a digital literacy process that focuses on the ethical and networking skills that underlie the functioning of the networked society, as well as the usefulness of involving parents and teachers in these paths, in order to a dialogic approach between the actors involved.
Downloads
Download data is not yet available.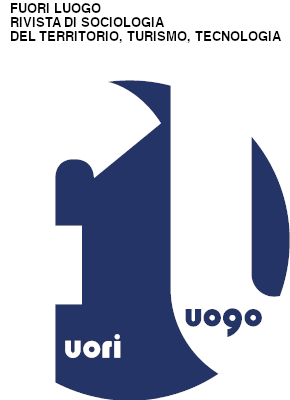 How to Cite
MarrazzoF. (2020). La complessità del cyberbullismo. Un approccio di digital literacy. Fuori Luogo. Rivista Di Sociologia Del Territorio, Turismo, Tecnologia, 4(2), 73 - 90. https://doi.org/10.6092/2723-9608/6978