Interview with Walter Quattrociocchi
Abstract
In this issue, for the "Fuori Luogo" interview, we interviewed Walter Quattrociocchi, Professor at the Sapienza University of Rome, leading the Center of Data Science and Complexity for Society (CDCS). His research interests include data science, network science, cognitive science, and data-driven modeling of dynamic processes in complex networks. His activity focuses on the data-driven modeling of social dynamics such as (mis)information spreading and the emergence of collective phenomena. Professor Quattrociocchi has published extensively in peer-reviewed conferences and journals, including PNAS.
Downloads
Download data is not yet available.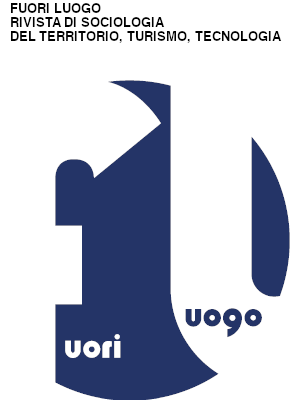 How to Cite
PaolilloM. (2021). Interview with Walter Quattrociocchi. Fuori Luogo. Rivista Di Sociologia Del Territorio, Turismo, Tecnologia, 9(1), 230-234. https://doi.org/10.6093/2723-9608/8290
Section
Incontro Fuori Luogo
Copyright (c) 2021 Mirella Paolillo
This work is licensed under a Creative Commons Attribution 4.0 International License.