Reassembling the unsustainable. The agri-food supply chains in transformation, under the lens of Sociology
Davide Donatiello

University of Turin

Domenica Farinella

University of Messina

Valentina Moiso

University of Turin

Fabio Mostaccio

University of Messina
Downloads
Download data is not yet available.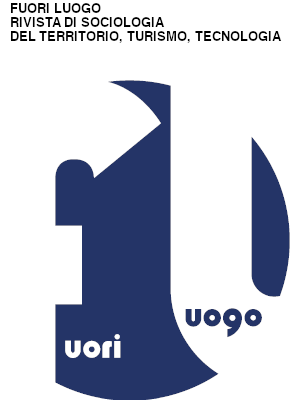 How to Cite
DonatielloD., FarinellaD., MoisoV., & MostaccioF. (2021). Reassembling the unsustainable. The agri-food supply chains in transformation, under the lens of Sociology. Fuori Luogo. Rivista Di Sociologia Del Territorio, Turismo, Tecnologia, 9(1), 13. https://doi.org/10.6093/2723-9608/8293
Copyright (c) 2021 Domenica Farinella
This work is licensed under a Creative Commons Attribution 4.0 International License.