Tourism in Transition? The Post-COVID Tourist Flows in the Vesuvius National Park
Salvatore Monaco

Università degli studi di Napoli Federico II

Ilaria Marotta

Università per Stranieri di Perugia
Keywords:
ecotourism, national park, Vesuvius, post-COVID tourism
Abstract
National parks represent an interesting observation point to deepen the theme of ecotourism and raise wider considerations on the development policies of these areas. They could be defined as the most evident symbol of protected natural areas, that are not only important tourist attractions but also the expression of a complex and multifaceted system in which biodiversity, history, art, and local traditions are mixed to characterize the territories.
The arguments presented in this paper are based on empirical evidence of a survey carried out in the Vesuvius National Park (VNP) in Italy involving 1,500 tourists. Through the comparison of data collected there before and after the pandemic, the research aims to understand if in the Vesuvian area a transition towards ecotourism is in progress, as is already happening in other parts of the world.
To achieve this purpose, the research provided for two analyzes. On the one hand, it identified the profile of tourists to understand if in post-pandemic times travelers have different characteristics from those who had been intercepted before COVID-19. Secondly, the study compared changes in the impact of tourist flows, using a synthetic tourism sustainability index.
According to the results of the study, it is possible to identify different aspects that make up the users' profile, develop a sustainability index and assess the local impact of tourist flows and, finally, reflect on socio-economic development processes.
Downloads
Download data is not yet available.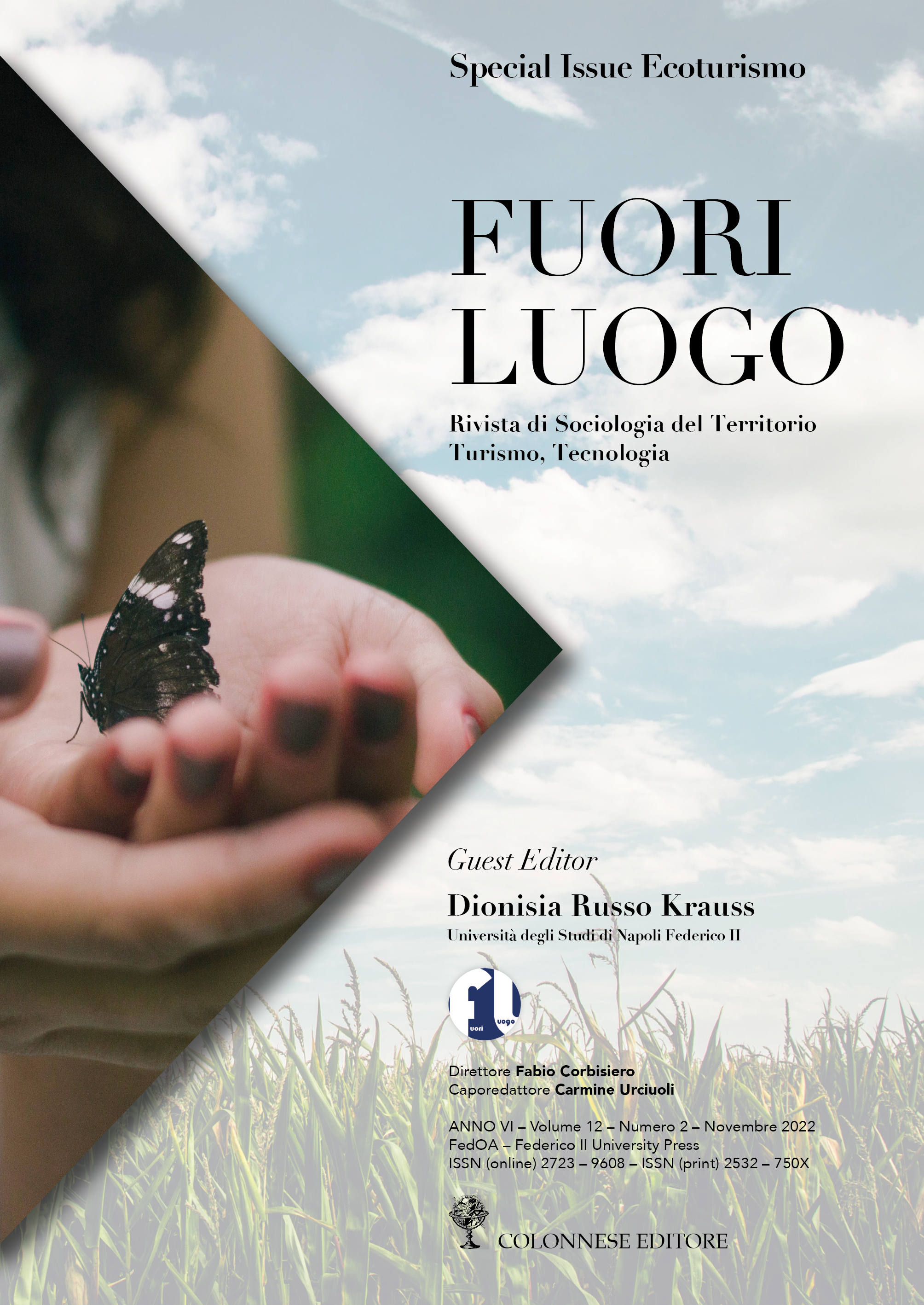 How to Cite
MonacoS., & MarottaI. (2022). Tourism in Transition? The Post-COVID Tourist Flows in the Vesuvius National Park. Fuori Luogo. Rivista Di Sociologia Del Territorio, Turismo, Tecnologia, 12(2), 65-79. https://doi.org/10.6093/2723-9608/9180
Copyright (c) 2022 Salvatore Monaco, Ilaria Marotta
This work is licensed under a Creative Commons Attribution 4.0 International License.