When Tourism is Too Much. Tourist Carrying Capacity of the Vesuvius National Park
Massimiliano Agovino

Fabio Corbisiero

Ilaria Marotta
Keywords:
Sustainability;, TCC (Tourism Carrying Capacity);, Vesuvius National Park;
Abstract
The territory of the Vesuvius National Park is a concentrate of natural riches, history of volcanology, breathtaking landscapes, centuries-old crops, and traditions that make the Vesuvius area one of the most fascinating and one of the most visited places in the world. The attractiveness of the Park generates serious congestion problems especially in high season, compromising the natural balance of the area. To assess the degree of balance between the environmental and economic sustainability of the Vesuvius National Park, we propose a Tourist Carrying Capacity Index (TCCI) based on the years 2019-2020. Unlike the previous analyses, we obtain a range of TCC to identify an area of compromise between environmental and socio-economic sustainability of tourism. The results suggest management interventions capable of spreading the tourist flow in a homogeneous way during all months of the year in this area. 
Downloads
Download data is not yet available.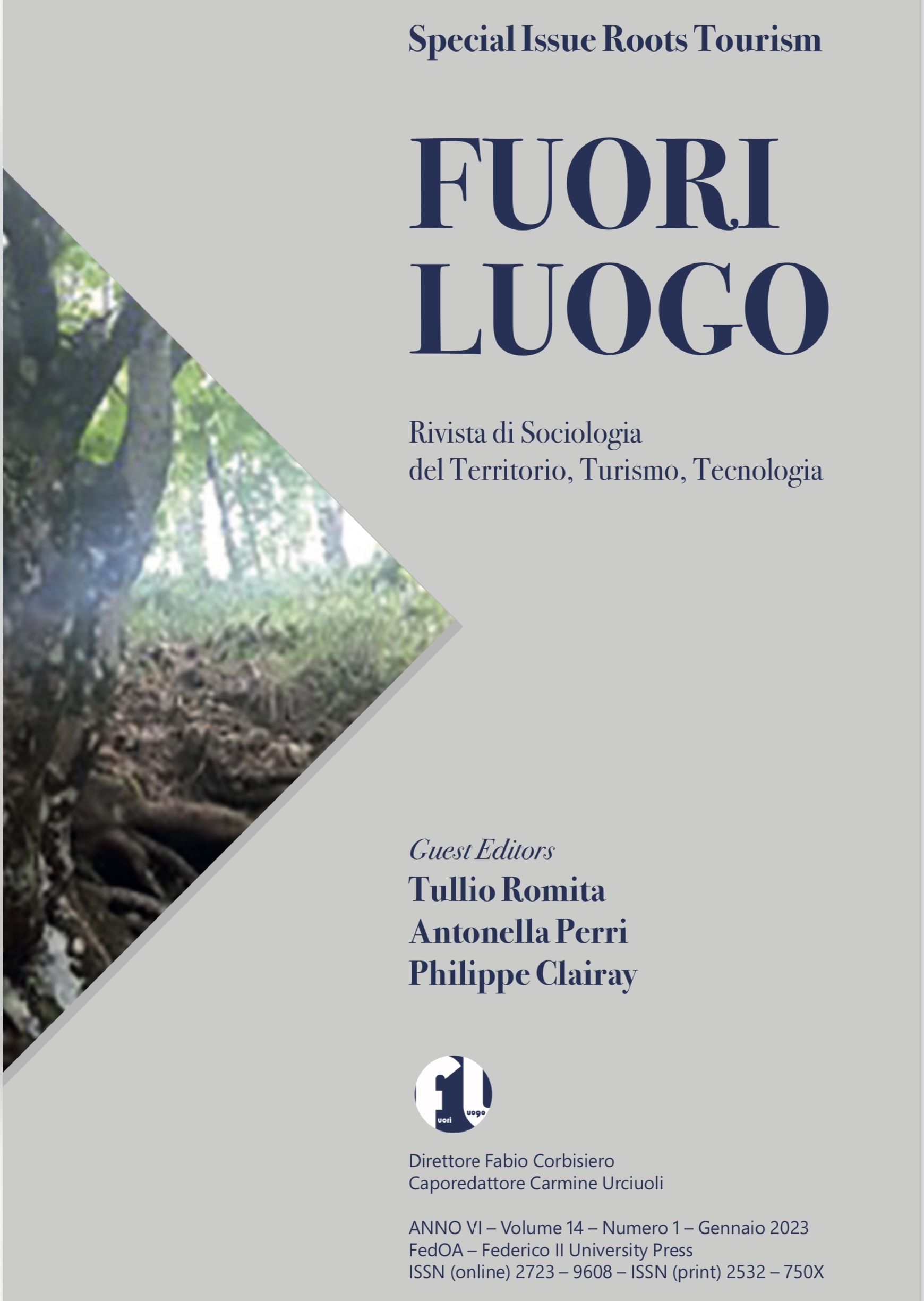 How to Cite
AgovinoM., CorbisieroF., & MarottaI. (2023). When Tourism is Too Much. Tourist Carrying Capacity of the Vesuvius National Park. Fuori Luogo. Rivista Di Sociologia Del Territorio, Turismo, Tecnologia, 14(1), 151-164. https://doi.org/10.6093/2723-9608/9344
Copyright (c) 2023 Massimiliano Agovino, Fabio Corbisiero, Ilaria Marotta
This work is licensed under a Creative Commons Attribution 4.0 International License.