CIRCULAR ECONOMY AND CULTURAL HERITAGE/LANDSCAPE REGENERATION. CIRCULAR BUSINESS, FINANCING AND GOVERNANCE MODELS FOR A COMPETITIVE EUROPE
Luigi Fusco Girard

Dipartimento di Architettura, Università di Napoli Federico II

Antonia Gravagnuolo

Institute for Research on Innovation and Services for Development (IRISS) National Research Council (CNR), Napoli (Italy)
Abstract
This paper explores the concept of circular economy and how it can be applied to cultural heritage and landscape regeneration, stimulating the experimentation of new circular business, financing and governance models in heritage conservation. Abandoned and underused heritage represent a resource that can enhance territorial multidimensional
productivity, producing economic, social and environmental value. To turn under-exploited heritage from a social cost into a resource for sustainable development, while restoring and safeguarding its cultural and historical values, new evaluation tools are required to produce evidence of the costs and benefits of conservation options. The paper provides an overview of evaluation tools for the assessment of the impacts of heritage regeneration, drawing a pathway for research on cultural and natural heritage as the driver of sustainable growth.
Keywords: circular economy, cultural heritage, circular city
Downloads
Download data is not yet available.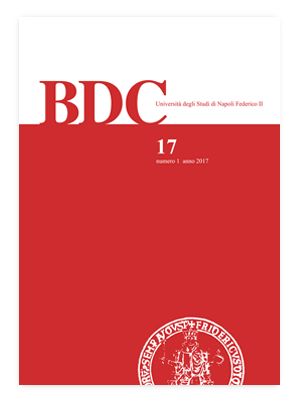 Come citare
Fusco GirardL., & GravagnuoloA. (2017). CIRCULAR ECONOMY AND CULTURAL HERITAGE/LANDSCAPE REGENERATION. CIRCULAR BUSINESS, FINANCING AND GOVERNANCE MODELS FOR A COMPETITIVE EUROPE. BDC. Bollettino Del Centro Calza Bini, 17(1), 35-52. https://doi.org/10.6092/2284-4732/5472
Copyright (c) 2018 BDC. Bollettino Del Centro Calza Bini
This work is licensed under a Creative Commons Attribution 4.0 International License.